A letter of collection is written when payment is due, or it could be in case of an overdue bill. In the course of business main challenge is to maintain and demonstrate good relation with customers. A collection letter is an indication that the agreed rules have not been followed. Though the situation can be different but a letter of collection should be drafted keeping in view the demand of the situation. Generally the laws of the sates or countries provide a set of rules to recover money or the debt. Still there are certain rules which should be followed while writing such a letter.
As a collection letter is an authentic document about the business relation of the two parties, so the letter should maintain a professional and formal tone. The letter should address the recipient by name; date should be mentioned on the letter, as it will be a proof of communication between the parties. The letter of collection should be having a reference of the products or the services in concern. The mode and time of payment should be mentioned in the letter. The letter should outline main features of the business, terms and conditions, on which both the parties have agreed.
As the letter of collection is a formal letter and it informs debtor of the payment  and also serves as a warning of an eventual legal or court's action in case of negligence or a delay, so it should be mentioned clearly but use polite words, this letter is a proof that debtor was contacted and warned. It is not wise to attach any kind of original invoice with the letter but you can place a reference that gives rise to the due payment. The collection letter should be signed by the sender, better to stamp it. The letter can be sent by post or you can fax it. The sender should keep record of all such letters, in case it is needed in future. You can also find a sample of collection letter with this template.
Find Sample Collection Letters Below
Invoice Payment Collection Letter
Collection Letter For Outstanding Amount
Debt Collection Letter
Payment Collection Letter
Collection Letter For Due Amount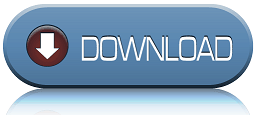 Friendly Collection Letter
Official Collection Letter
Collection Letter On Company Letterhead