Love is in the instinct of human beings. Everyone wants to love and be loved, as much as this feeling is essential so is its demonstration or telling others that you have this kind of feeling for the recipient. These types of letters come under informal type of letters. As the scenario could be different so the letter should be drafted according to the requirement of the situation. No matter what is the situation, your letter should cover some of the salient features.
 A love letter is supposed to be written basically to wife, husband, girl friend, boy friend, but it can be written to fast friends, parents and siblings. It is important to make rough draft first, the important point to be considered is that the letter should sound true and recipient should not have the feeling as if you have stolen words or phrases from somewhere. Think about the feeling you share, like what feelings are common between you, what you like about each other and most importantly what the strongest point between you two is.
You should be very clear about the reason of writing this letter, this factor or the motivation could be different but stay positive and write your letter in a compassionate way. The easiest way to bring positivity to your letter is to think about positive things. Your letter should make the reader believe that he or she is valuable and you worth them. it is also good to show or tell them that how much important they are for you. Avoid any kind of exaggeration and also avoid blaming each other. Your letter should be a new step towards a better relationship. Salutation and closing note should be according to the requirement of the letter. Overall language of the letter should be pleasant and comforting. The sample of love letter is attached with this template; you can get help from it for drafting your own letter.
Download Sample Love Letters
Love Letter Format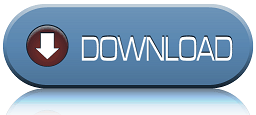 Love Letter Sample
Love Letter To Boyfriend
Love Letter To Him
Romantic Love Letter
Love Letter Templatre
Love Letter To Her
Love Letter To Wife