Acceptance is an agreement with, or belief in an idea or explanation. In this context letter of acceptance is a declaration of showing interest to enter into an agreement, mostly such agreement refers to a job proposal but it can be agreeing on a business deal. In such letters you convey the decision you have taken and also establish a contractual relationship between you and the organization or employer. So it must communicate the outline about the details of a job.
A letter of acceptance could be sent as an email or by post. As the letter of acceptance indicates that you have reached to a decision that you want to enter in an agreement as an employee, so the letter must be simple, to the point and well written. It must address the person who has offered the job. This letter provides you a good opportunity to demonstrate your professionalism to your new employer, so the start of the letter must be enthusiastically captivating, having kind regards and warm wishes to be the part of the proposed job or position. You should show your good will, and an interest to start the job.
An acceptance letter must be written in a way that it must clearly indicate that you agree all the term and conditions of the job offer (including salary, bonuses, packages, insurance and opportunities). You should also mention when you are going to join. Business acceptance letter is a response by a company to another; such letter is written to inform the recipient that the sender is giving consent, while agreeing  to specified terms and condition of the business proposed and is ready to enter into a business contract. As acceptance letter shows sender's readiness and willingness to accept an offered job or proposal so it should be the final decision.  Some samples of letter of acceptance are attached with this template in order to make it clearer.
Get Acceptance Letter Examples Here
Job Offer Acceptance Letter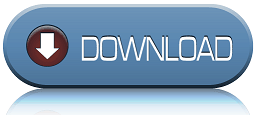 Job Offer Acceptance Letter
Acceptance Letter For Position OF Assistant Director
Acceptance Letter Example
Offer Acceptance Letter
Employment Acceptance Letter
Job Acceptance Letter
Letter Of Acceptance Sample
Position Acceptance Letter
Club Joining Acceptance Letter